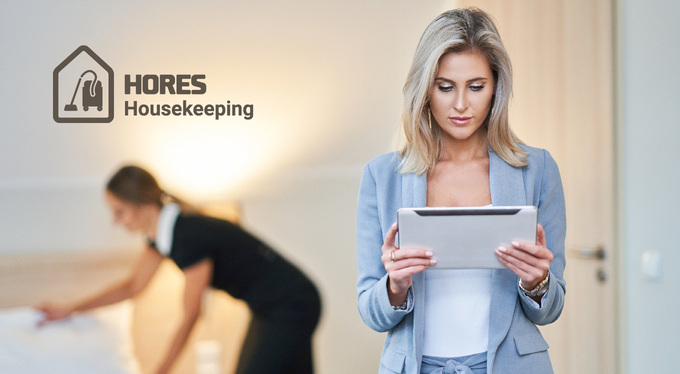 20.04.2022
Housekeeping Application
Thanks to our new HORES Housekeeping application, you will get a modern tool for complete housekeeping hotel management. There is no need to print chambermaid reports daily and then fill them in manually. The staff simply enters the cleaning status of the room on the phone or tablet, for example, and the room status is immediately entered in HORES.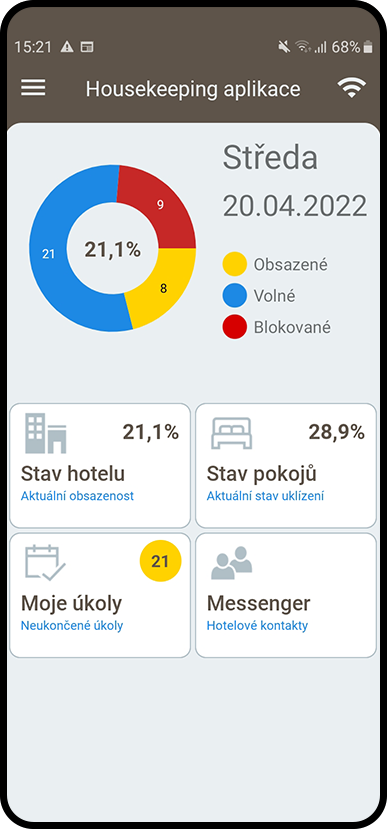 The housekeeping staff can display today's arrivals or departures with one button, or select only uncleaned rooms, accommodated rooms, etc. in the list of rooms. If you do not want to display the names of guests to any of the users, just set this option in the parameters. It is also possible to set the method of cleaning in the parameters: in HORES it is possible to work with room inspection or to have a simple mode - two-state.
The application also works as a communication tool between departments in the hotel. The maid can thus assign tasks to a technician or at the reception, including an explanatory photo. Of course, tasks can also be entered from HORES towards the application. Users then see the message, either in HORES or in the mobile application.
Basic functions

Condition of the hotel

Today's arrivals / departures,
possibility to anonymize guest names


Cleaning

Room cleaning,
possibility of cleaning inspection



Tasks

Assigning and commenting tasks
incl. photos



Billing minibars

Sending minibar items
to the hotel account



Compatible devices

Optimized for Android devices
incl. tablets



Connection to HORES

Immediate data update
into the hotel system



WI-FI communication

Communication via hotel WI-FI,
or over the Internet


Contacts

Important contacts for hotel staff
and suppliers always at hand
You can find more detailed information in the article on our support portal (after logging in) or contact our sales department: sales@horespus.com or call: +420 773 492 356.
Mohlo by Vás zajímat: